Since Jan­u­ary 27th, 2017, count­less fam­i­lies have been sep­a­rat­ed, detained, and refused fair treat­ment under the Mus­lim Ban – but as of yes­ter­day, hope and jus­tice feel near­er, as Pres­i­dent Biden has signed an exec­u­tive order to end the Ban, repeal­ing an explic­it­ly racist immi­gra­tion pol­i­cy and stand­ing with Arab, Black, and Mus­lim Amer­i­cans.

SAALT spent the last four years as a part of the No Mus­lim Ban Ever cam­paign, mobi­liz­ing com­mu­ni­ty mem­bers and elect­ed offi­cials to stand against the Ban, and stand up for our com­mu­ni­ty. Yesterday's vic­to­ry is the fruit of our col­lec­tive resis­tance to white suprema­cy, and our con­tin­ued defense of (im)migrant rights.

With the rescis­sion of the anti-Black, xeno­pho­bic, and Islam­o­pho­bic pol­i­cy, SAALT and our allies now have a clear­er path to fight for the pro­tec­tion of all migrants and immi­grants, regard­less of their back­ground. Still, of course, the Mus­lim Ban is just one cog in a high­ly flawed immi­gra­tion sys­tem, which must be trans­formed in its entire­ty; the enact­ment of the Mus­lim Ban only high­light­ed the entrench­ment of Islam­o­pho­bia and xeno­pho­bia in Amer­i­can cul­ture. Therefore, it is critical that the 118th Congress pass and enact the No Ban Act to limit executive authority from issuing future discriminatory bans based on religion and national origin.

It's equal­ly cru­cial for our com­mu­ni­ty to rec­og­nize that Pres­i­dent Biden's rescis­sion of the Ban only marks the begin­ning of an ardu­ous heal­ing process – a chal­lenge which we must come togeth­er to address. This is why SAALT is pri­or­i­tiz­ing and prac­tic­ing restora­tive jus­tice strate­gies in our con­tin­ued fight against insti­tu­tion­al­ized Islam­o­pho­bia and xeno­pho­bia. Our col­lec­tive abil­i­ty to hold space for heal­ing will deter­mine the sus­tain­abil­i­ty of our move­ment, and we ask our com­mu­ni­ty to rec­og­nize the harms that these dis­crim­i­na­to­ry poli­cies have on the men­tal and phys­i­cal well-being of impact­ed com­mu­ni­ty mem­bers for gen­er­a­tions to come.

As hope and jus­tice draw near­er, we call on Pres­i­dent Biden and his admin­is­tra­tion to con­tin­ue show­ing sup­port for Black, Indige­nous and all oth­er com­mu­ni­ties of col­or, and con­tin­ue to con­demn and act against white suprema­cy and hatred.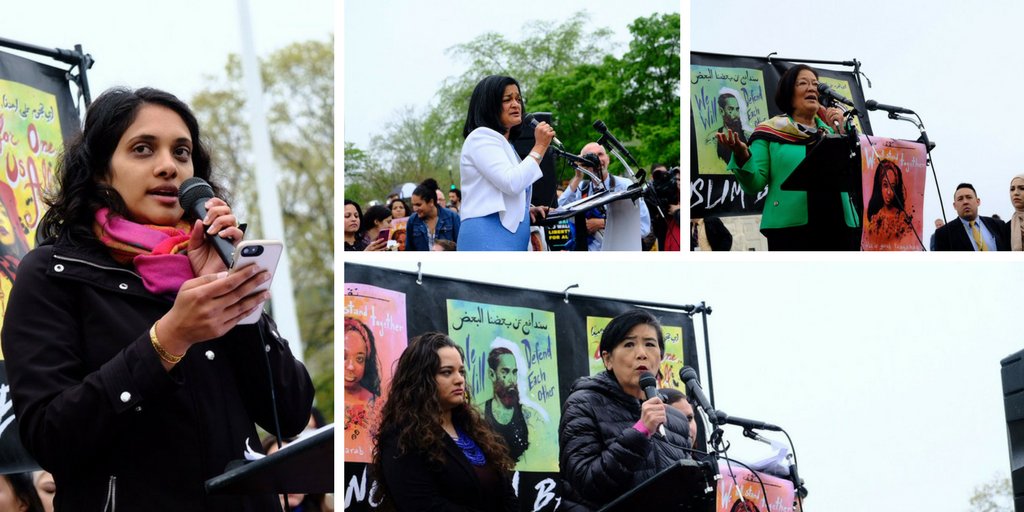 Please reach out to sruti@saalt.org with any ques­tions or requests.